Zambia : Laura Miti denied entry into SA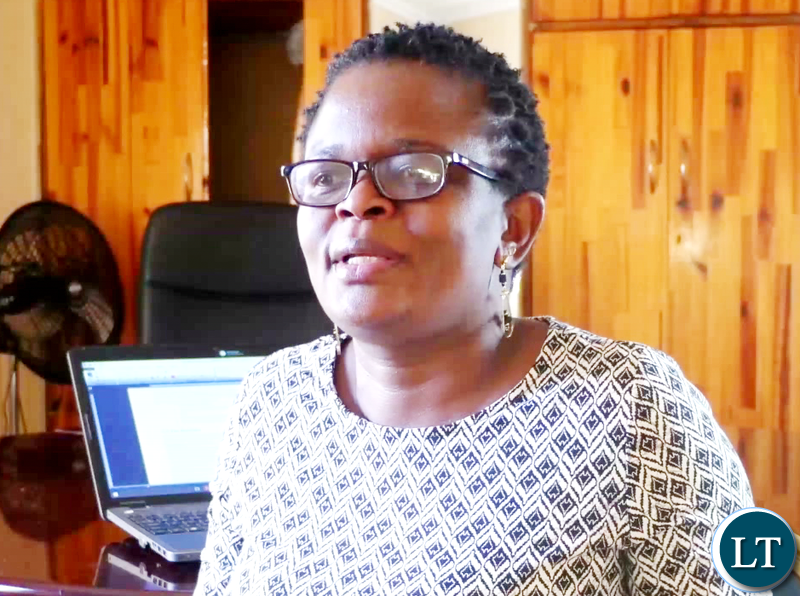 Laura Miti
Outspoken human rights activist Laura Miti was on Tuesday denied entry into South Africa after authorities there said she was carrying a fraudulent permanent resident permit.A Zambian does not need a Visa when travelling to South Africa.
Miti arrived in South Africa for a workshop on the lunch hour flight but her permit apparently did not show in the South African Immigration system.
This immediately attracted attention to why she had an allegedly forged resident permit in her passport.
Her explanations did not yield positive results and was requested to return to Zambia on the next flight immediately.
And Zambia's High Commissioner to South Africa, Emmanuel Mwamba regretted Ms Miti's experience but stated that his office was dealing with similar cases.
He said most of these cases involve resident permits that were issued to foreign nationals living in South Africa before 1997.
Mr. Mwamba said these permits enjoyed special exemptions.
He explained that some resident permits enjoying this special exemption were discovered to have allegedly been issued even to those that were in South Africa after 1997.
He said following amendments to the country's immigration law in 2011 and enforced in 2014, it was increasingly difficult for foreign nationals living in South Africa without special technical skills or significant business investment to obtain residence permits.
Laura Miti Wrote on her Facebook page;
"A Harrowing Experience"
"So yesterday, I traveled to South Africa for a routine short trip to attend a workshop".
"I got to immigration as usual and presented my passport in the section for people with permanent residence, like I have done multiple times. Only this time, the official said they had no record of my permanent residence and thus started the trouble"
"I ended up going back to the immigration office who said they could trace my study permit way back, but not the Permanent Residence or the work permit that preceded it. Since they could not find the record, I would not be allowed to enter the country".
"Long story short, I came back home on the last flight and was told to follow up the issue with the SA High Commission who I went to today. They in turn said I should write directly to South Africa"
"I have to say this was probably the most harrowing experience of my travel life."
"I am very curious to know how my Permanent Residence ended up not being not on the records and boy am I glad this happened long after I returned home because it would have been high drama if I was still resident and working in South Africa. As of now, I can only wait for the response. Will keep you posted."
And this was Emmanuel Mwamba's response
"Laura Miti, we have numerous cases where suspected fraudulent or dubious permits (permanent residence permits) that were issued have been cancelled…in most cases those issued under exemption (to those that were in South Africa between 1994-1997)."
"We have people living and working in South Africa with what is perceived to be valid permits whose single visit abroad turns into a nightmare as they get ejected out of the country on account that their permits are invalid!"
"Some have mortgages on houses and cars, but their life is thrown into chaos."
"This relates to resident permits applied with exemptions . It was established that even those that came AFTER 1997 enjoyed the exemptions….in 2016 after an immigration integrity audit, these permits have been cancelled or declared invalid."
"We have people working as lecturers and bankers that were affected."
"Further there were fraudulent permits that many foreign nationals allegedly "bought" for purposes of opening bank accounts and pursue a valid stay in South Africa. These have also been cancelled".
"I dont know the details of your matter, but it can be resolved by re-applying or appealing your case…The trouble is that South Africa has introduced agency system where an interface agency has to process your application(like Australia, or UK does)"
"Our long-term solution is to process all such cases through the Bi-National Commission by seeking amnesty for all such cases, and if possible obtain a special status permit for Zambians living in South Africa(as was done for Lesotho and Zimbabwe) because of our historical links."
"In 2013, the Immigration Act of 2002 was amended to prevention and combating of trafficking persons and Act No 3 of 2011 which came into effect in 2014 has made it increasingly difficult for foreign nationals especially those without special technical skills or significant business investments from obtaining permanent residence."
"And for those that overstay, the system bans you between 1year to 5 years…however we are keen to help resolve special cases especially for students and medical cases."
Loading...
Read More