Zambia : Black Mountain to be fenced off to ensure safety and security before operations resume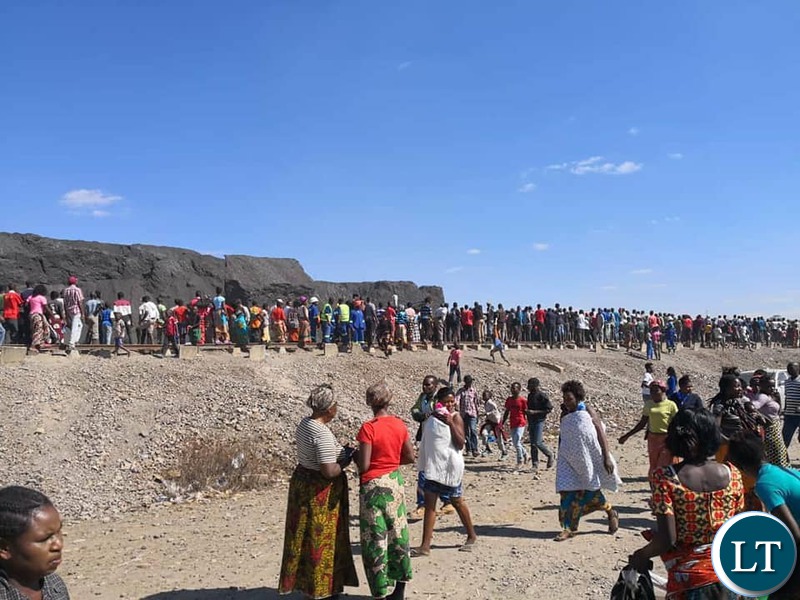 THE Black Mountain in Kitwe will be fenced off before operations resume to ensure safety and security, Chapamo Mineral Processing Limited director Kelvin Tembo has said.
Additionally, the number of police officers will be increased while movements of workers at the mining operation would be monitored strictly.
Mr Tembo said in an interview yesterday that the fencing off would be done soon to keep away intruders and curb illegal movements at the mining operation area.
Two weeks ago, part of the copper-slag caved in, killing 11 youths while several others were injured forcing Government to suspend operations.
Mr Tembo said all miners totalling 150 would be required to carry identity cards all the time while movement in and out of the premises would be monitored strictly.
"Even in the past, we were strict on identity cards which we had issued to the workers. But overtime, there was complacency and the situation was compromised. This time around, all workers will be required to use identity cards without exception," he said.
He insisted that the 11 people who died in the accident were outsiders who strayed into the slag dump to sieve through the pits.
"It was a tragedy even though the deceased were not our workers. They were intruders but all the same we are still mourning with their families and we will work out assistance for them t," he said.
Chapamo Mineral Processing Limited is a special-purposes vehicle comprising seven companies at the copper-slag, commonly known as Black Mountain.
Government gave 10 per cent of the slag-dump to small-scale miners under Chapamo while 90 per cent is under Chinese-owned Nkana Alloy.
Mr Tembo said Chapamo had been observing safety regulations and had employed five safety officers whose recommendation came from the Mining Safety Department.
In addition, he said, Chapamo had employed a qualified mine manager to superintend over operations at the Black Mountain, tucked between Wusakile Township and Nkana West and overlooking the Kitwe-Ndola highway.
Mr Tembo said Chapamo had its own security officers complemented by State security officers Kamfinsa mobile police unit.
He said the biggest challenge was that the Black Mountain area was porous and as a result people strayed into the pits to scavenge for chrome, a mineral which is used as a decorative or protective finish on motor vehicles and other objectives.
Chapamo and Nkana Alloy on the other hand collect the copper slag, which was dumped during ZCCM mining operations after passing through the furnace in copper-ore form.
Loading...
Read More